As a digital AI-based assistant, NEIL'S Medical device supports Medical Device Industry in the creation of Clinical Evaluation of the Regulatory document and allows efficient review by competent authorities.
An MDR compliant solution
Fit notified bodies requirements
With the transition from MDD to MDR

, the medical device industry needs to demonstrate more clinical evidence which is a challenge for all CE marked devices on the market.
Niel's Medical device generates this additional clinical data with trusted evidence and automatic updates. A complete data cleaning in

order to avoid any repetition which makes the extraction ready to analyse. Save time, effort, and make your clinical documentation approved by competent authorities.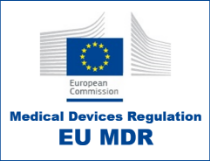 A user friendly platform
Refocus your time on expertise
Niel's Medical Device tool gains time on added-value research and allows to concentrate on reading and writing your regulatory CER documents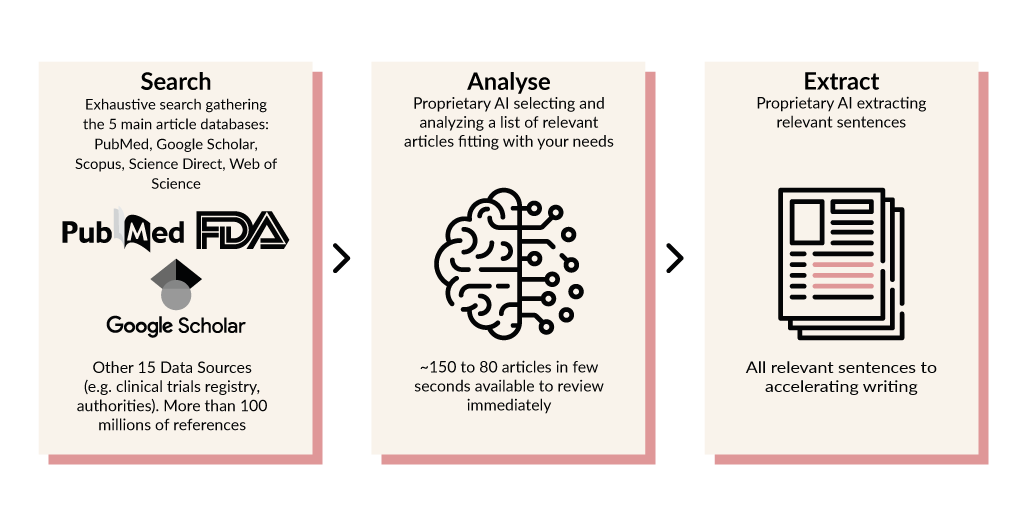 Regular automated updates identifying new references for renewal clinical documentation or other literature review purposes
Features adapted to Medical device specificity
to meet CER expectations
Define together project perimeter
Project scope: e.g. device name, device type, information about device of interest, intended use, therapeutic area, classification.
Topics by default: reviews, patient population, preclinical studies, contraindications, medical device vigilance (related adverse events), claims, performance, device longevity, benefits & risks, case studies.
Get access to Niel's Medical Device app
Ready-to-use space to explore selected documents.
Review suggested keywords
Keywords list generated by AI is used by the user to refine documents selection.
Explore relevant scientific articles list
In average about 100 articles for each C.E.R project.
Display of descriptive information (e.g Authors, date of publication, database, relevance).
Access to full text article from the platform
Open access articles are available by default.
Restricted access articles are searchable according to your subscription.
Get extraction of phrases of interest for writing
Direct access to a sentences list proposed by our AI technology (title and abstract content for all articles – Full text content from restricted articles need a subscription).
Review and select relevant sentences to draft your document.
Access to a formatted document
Automatic creation of a draft with selected sentences.
Structured document following a predefined table of contents.
Additionnal features
Notifications by push literature uptades (news articles for the reniew).
Traceability on literature appraisal.
Collaborative workflow for multi-users account.
Contact us
Learn more about NIEL'S Q-Analytics